Meillionydd excavation site information
Facilities - Lunch Time - Tools and work ware 
The Meillionydd site is situated on a slight hill beneath Mynydd Rhiw (Rhiw Mountain) which is significant as Mynydd Rhiw was utilised during the Neolithic period for its stone to produce functional and polished axes.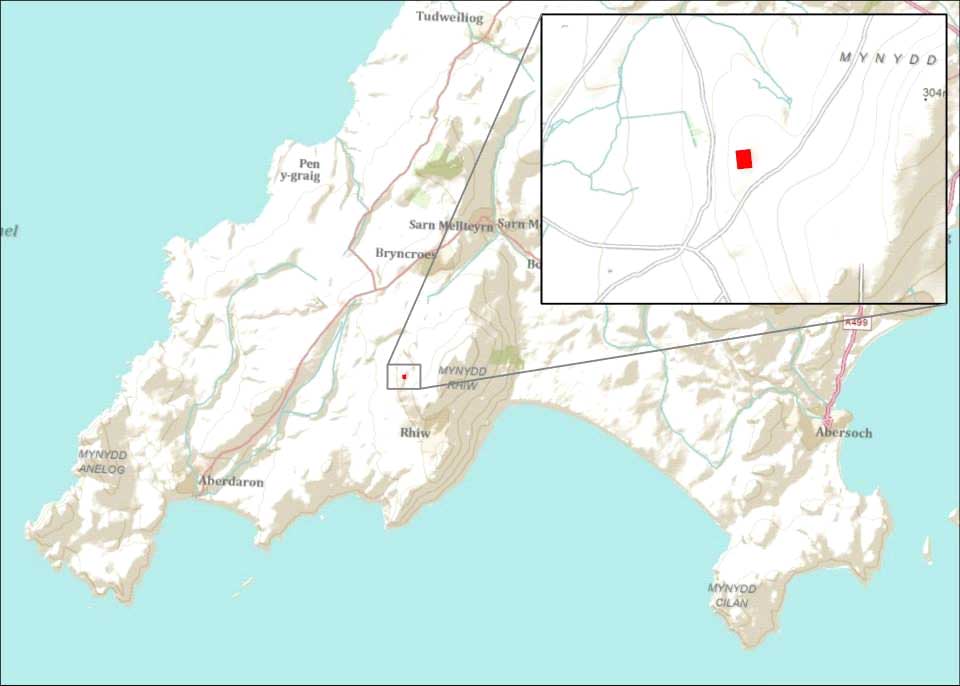 As the site is on an elevated ground it has a dramatic panoramic view from the south-west across to the north-west with sites such as Tre'r Ceiri, Holyhead Mountain and even Ireland visible on a clear day (see pictures below).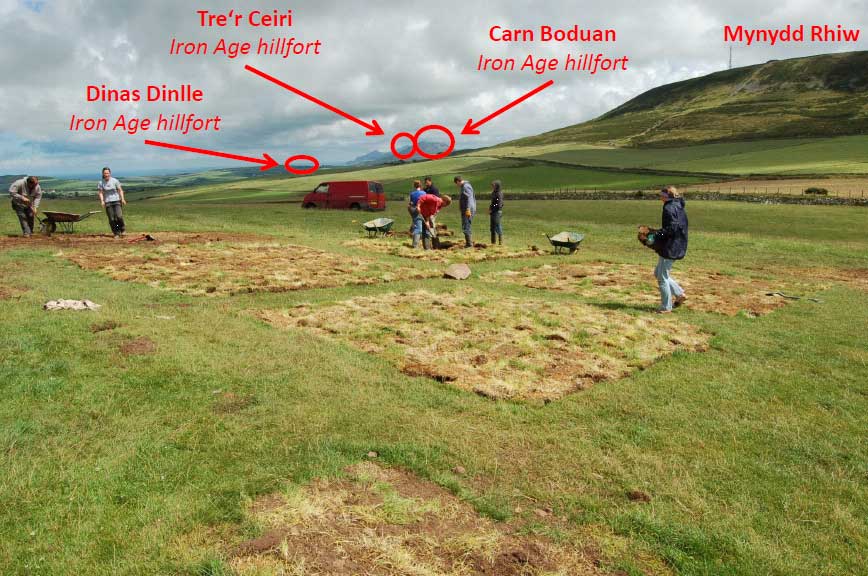 On-site facilities
On the excavation site we have all the facilities needed for the day to day running of a working site with a portacabin acting as the main office and tool shed and a large military tent for shelter in case of bad weather. Toilets and basic washing facilities come in the form of portaloos which are conveniently situated only a stone throw away from the trenches.
Lunch time
Usually, we take 3 breaks: a morning tea break from c. 11-11.20, a lunch break from c. 1-1.30, and an afternoon tea break from c. 3-3.20.
For all paying field school participants, lunch will be provided which will include the necessities for making your own sandwiches, crisps, fruit and drinks, however, any special dietary requirements will have to be raised prior to your visit (i.e. vegetarian/vegan).
Tap water is always on hand for filling your water bottles as our beautiful Welsh climate can fluctuate and become like the Costa Del Sol rather than the typical British weather. However, if you prefer hot beverages you have to bring your own thermos flask.
Work ware and tools
Although Bangor University has an impressive array of tools on site we would advise you to bring your own trowel and mark it with your name (or even its own unique name) in case it gets mixed up. Additional items can be brought with you including knee pads or a kneeling pad, however, these are available in our tool stock.
Please see as a useful website for purchasing archaeological tools: http://www.pasthorizons.com/
Other items you would need to bring are: wet weather gear such as waterproof boots or wellies, as well as a waterproof coat and trousers for cold and wet weather. For the warmer weather it is advised to bring sun cream, a good sun hat and loose light clothes. In the case of extreme heat we have a stock of large parasols to protect you from the sun, but none the less it is essential that you bring the items mentioned above. 
Transport to and from the site
All transport to and from the site will be provided in the form of a mini bus which will pick you up directly from your accommodation and take you home at the end of the day.